I'm throwing together some products, design elements, and inspiration in preparation for our upcoming bathroom remodel.  Take a peek at my French Cottage Bathroom Design Board, and our not-so-lovely "before" images.
---
This poor outdated bathroom has been waiting ever so patiently for its day to come.
As ugly as it is, it's by far the most used bathroom in our home.  While THIS OTHER BATHROOM is my happy place, the bathroom we are gearing up to remodel gets used by the 4 kids frequently, it's the one our guests use, and truth be told – I prefer to use it to get ready in the morning so I keep my bathroom sparkly clean.
Silly?  I know.  I call it "time management".
Let me show you what it looks like currently, which will then make it clear as day why it could use a bit of an update.  We haven't changed a thing since move in day years ago.
I know, right!?
Even though it is a pretty small bathroom, I have big plans for it.  With a lot of elbow grease and DIY, some new items, and of course, some thrifted and vintage items to give it character – I'm thinking it just might give my favorite bathroom a run for its money.
Whenever I start a space from scratch, I like to gather some products and design elements together digitally, which always helps me visualize if they are going to work together before I start buying and shopping thrift stores.  Here is what I've got so far.
*Most definitely subject to change 😉 . Because I'm female.
If you are loving these items as well, I've put together this "shop this post" boutique for you, so you know exactly where I found everything, plus a few other items that inspired me.  Feel free to click on the images to take you to the products online.
*This post contains my affiliate links.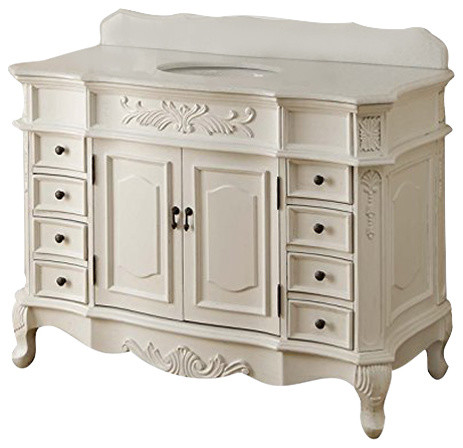 Please stay tuned as I will be rounding up some inspiration bathrooms from online while my husband works on a bathroom sketch up.  All these steps help us be sure we make the most of our money and time.
How do you go about planning a space makeover?  Are you a planner like me, or do you just grab the sledge hammer and get to work making decisions as you go?  😉
I'd love to hear!