This post may contain affiliate links, which means I get a small percentage of the sale at no extra cost to you. I only recommend items I love and have had a positive experience with. Thank you!
A collection of inspiring patriotic images.
Sources below each image.
Happy 4th of July, to all my American friends!
This national Holiday always gets me all sorts of sentimental.
My fondest memories include watching my Father tear up at the stadium Fireworks, and carrying me on his shoulders when the walk to the car was just too far for my little legs.
Pizza, red licorice, and popcorn on the lawn while watching the celebrations with my mom.
Often wondering if my teenage brothers were going to blow themselves up with firecrackers on our driveway.
Hearing my veteran grandfather jabber about his patriotism and strong opinions.
Singing my first ever (and last) duet in the 4th of July carnival.
Watching my then fiance ride a horse with a flag through the Jackson Hole, Wyoming parade.
Sewing matching red, white and blue skirts for my baby girls.
Holding hands with my husband during the fireworks.
Burgers.  Hot dogs.  Watermelon.
Family.
I hope you'll enjoy this little collection of inspiring patriotic images I gathered around the web.  This post was a last minute decision, based on my sentimentalities that came on suddenly.
I'm truly grateful to live in a place where I have the freedoms to worship my God as I please, and raise my children with enduring values.
God bless America!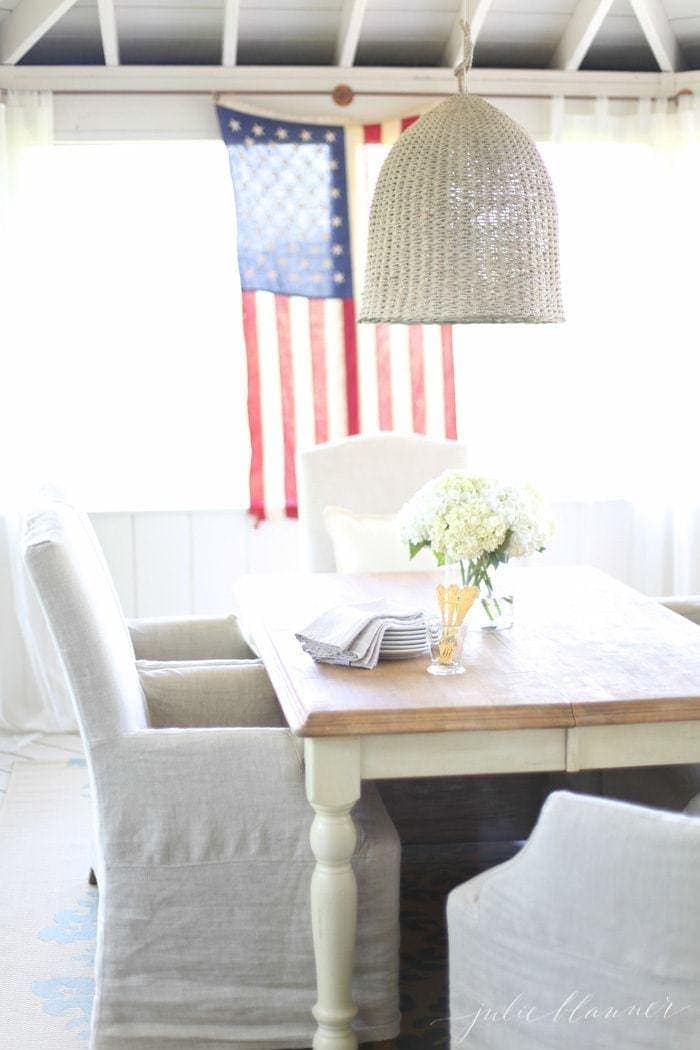 Star Spangled Wood Tray – TIDBITS