This post may contain affiliate links, which means I get a small percentage of the sale at no extra cost to you. I only recommend items I love and have had a positive experience with. Thank you!
(I originally shared this post on Or So She Says, here.)
Today I want to share a quick tip with you, to make your life in the kitchen a little easier.
I was peeling a kiwi one day, the same way I always peel a kiwi, mind you.  My husband stopped in his tracks and asked me where I learned to do that!  I thought to myself, "Doesn't everyone know it is best to peel a kiwi with a spoon?"  Then I thought real hard, and remembered it was about 10 years ago, in a college cooking class, that I learned it is best to peel a kiwi with a spoon.
And then, all of a sudden, I felt really smart because I remembered something from college (definitely not from a Math class).  I also felt really old, because I realized I had been out of college for 10 years.
At any rate, if you want to learn how to peel a kiwi so it is flawlessly curved and with maximum flesh reserved – check this out!
You'll need a kiwi (of course), cutting board, knife, and a spoon.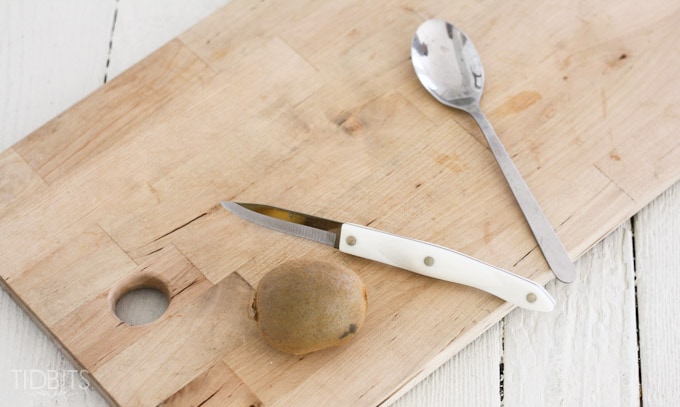 First, with your knife, slice off both ends of the kiwi.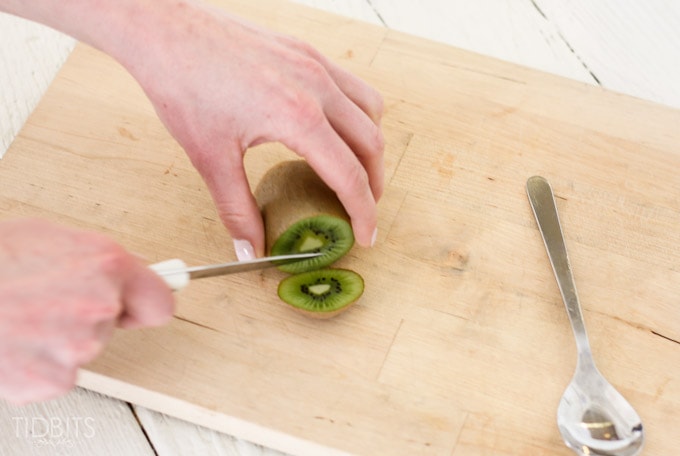 Now, grab your spoon, and gently insert the tip of the spoon in between the skin and the flesh of the kiwi.  Carefully push it through until the spoon breaks through to the other end of the kiwi.  The spoon is nice and curved just like the kiwi.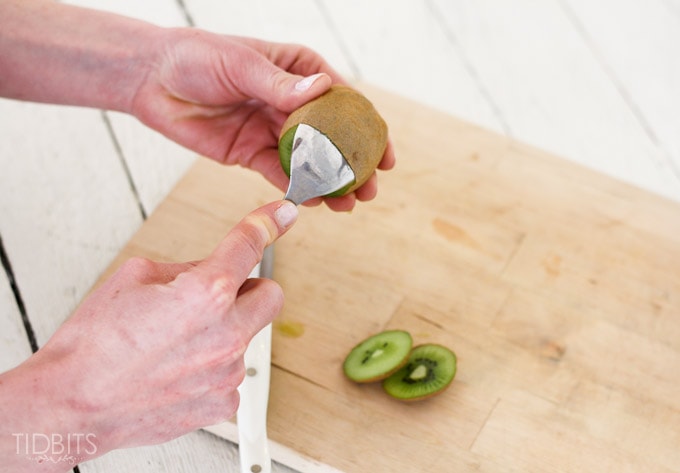 Gently rotate the spoon around the whole kiwi, separating the skin with the spoon as you rotate.
Once your spoon makes a full round, the skin slips away from the flesh with ease and leaves a beautifully rounded kiwi.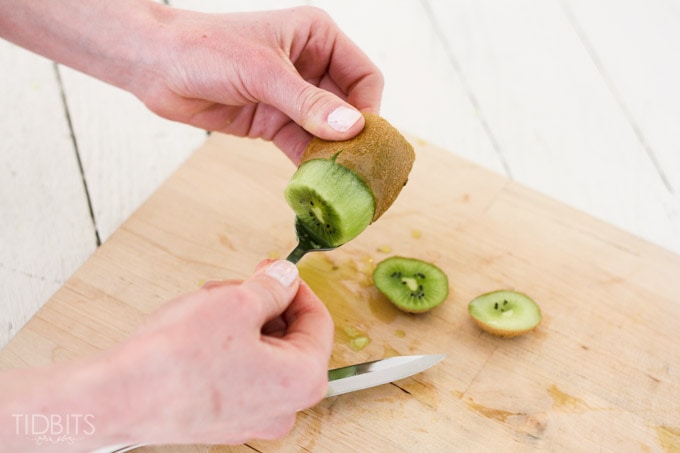 Slice your kiwi as desired.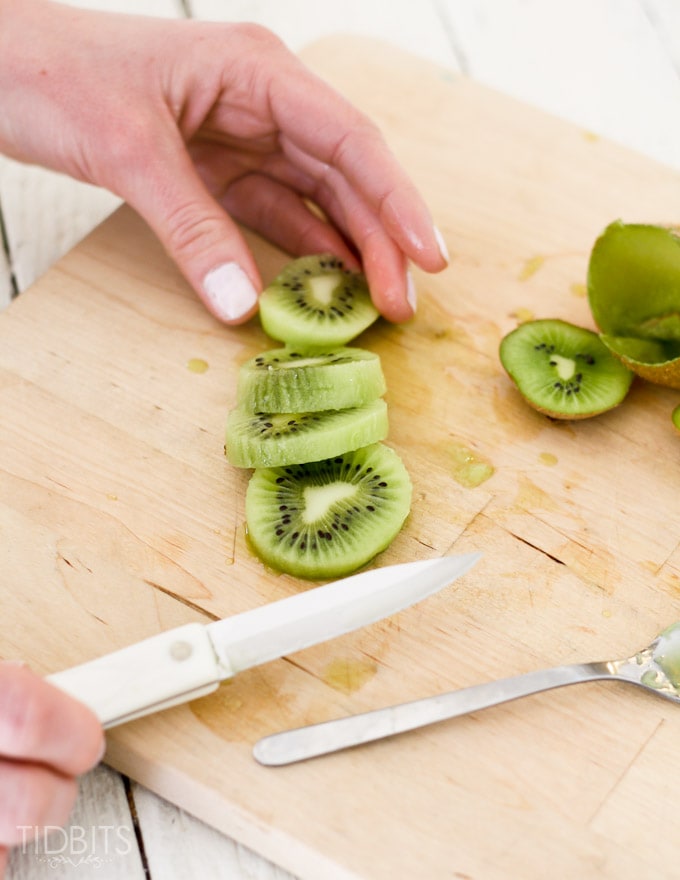 Serve, and make a kiwi lover's day!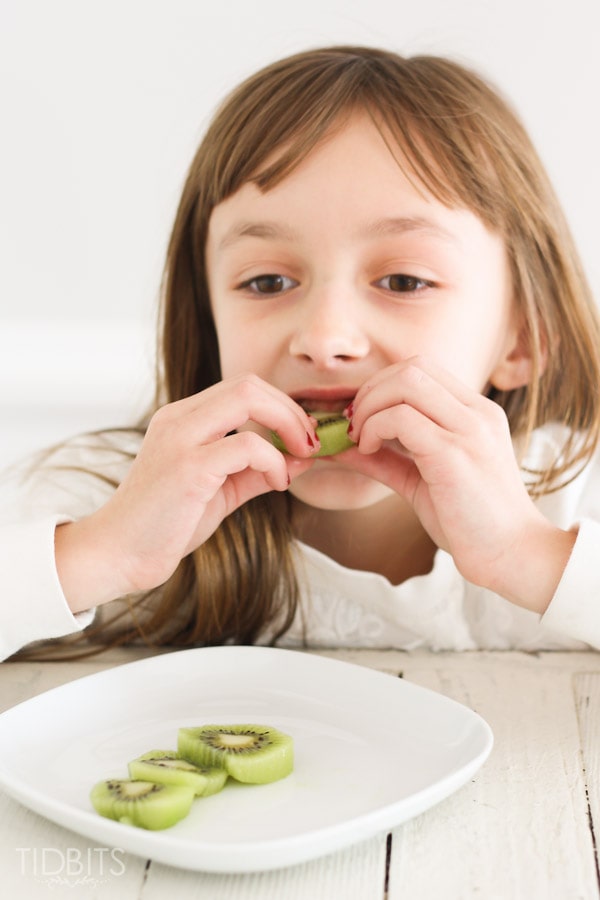 Now isn't that a neat trick?  Or did you already learn this a long time ago, too?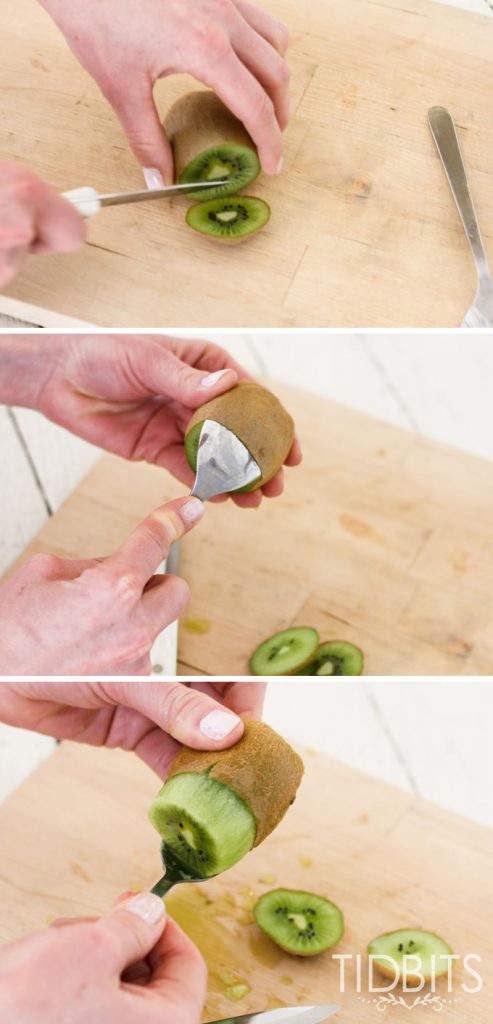 Happy kiwi slicing!
(Super big thanks to my big sister for being my hand model!)
---
* To see the link parties I will be linking up to, go here.