This post may contain affiliate links, which means I get a small percentage of the sale at no extra cost to you. I only recommend items I love and have had a positive experience with. Thank you!
Learning how to sew a pillowcase is a fun and easy DIY project, for both beginners and experienced sewists. It's a great way to let your creativity shine or a budget-friendly way to match and update your bedroom decor. 
There are so many ways to customize your homemade pillowcases, that the limit will be your imagination. Choose fabrics, patterns, or colors that match your decor.
This is also a great way to use some of those fabric scraps you've been saving from another project. If you are feeling adventurous, you can add some ruffles, piping, or more to your creation. Try a reversible pillowcase with this tutorial here.
And why stop at just one style of pillowcase? We have 20 of the best ways to sew a pillowcase for yourself. Which one do you want to try first?
---
If you're looking for a basic pillowcase design, clearly spelled out in wonderful detail – then check out this tutorial by the queen of AMAZING tutorials – MADE.
Here is a pillowcase that hides the pillow inside, which I think is fantastic! Tutorial from A Spoonful of Sugar.
Also from A Spoonful of Sugar, this Hexie Pillowcase has beautiful detail! These instructions are great if you are wanting something truly special.
These pillowcases look simple enough for any level of sewer, but are so beautiful with the added trim and floral fabrics.  From At Home on the Bay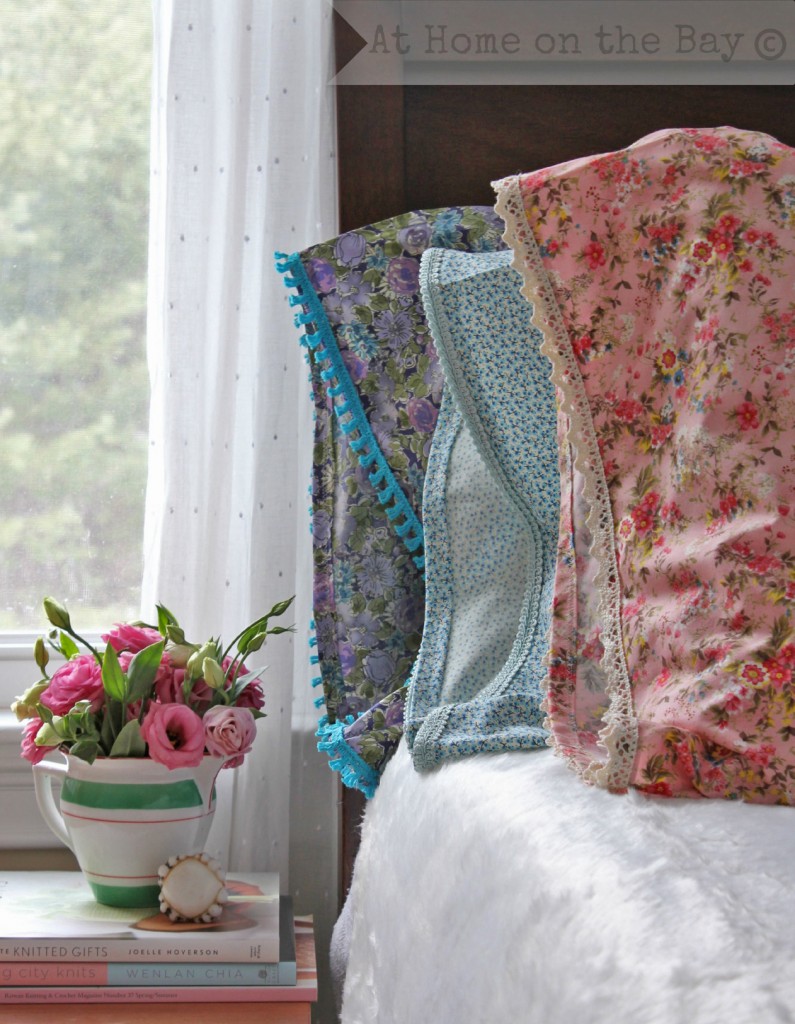 This reversible pillowcase can be worn inside out and still looks beautiful! 2 completely different looks in 1 case. Tutorial here.
Here is a 3-in-1 pillowcase tutorial, from Ashley at Make it and Love it. You can choose between basic style, same color cuff, or tri-color cuff. Any way, these instructions won't lead you astray.
If you have a whole bunch of lovely fabrics, this is a great idea for mixing and matching and making a whole coordinated set for your home. (By The Purl Bee).
My kids would adore this pillowcase with a pocket. Great for sleepovers and traveling – by Just Another Hang Up.
This pretty open-ended pillowcase with ruffled and frayed edging would work great for your bed or as an accent pillow on furniture.
The Seasoned Homemaker shows you how easy a pillowcase can be by using the "burrito method". I've also heard it be called "hot dog method" or "magic method". Whatever you call it, this is a beautiful pillowcase with french seams and a very finished look.
I love these road trip pillowcases from Amazing Mae. Another one my kids would really get a kick out of.
If you have a thing for vintage, this sweet and simple pillowcase from Pleasant View Schoolhouse should do the trick.
Want something super duper quick? This 2-step pillowcase, also from MADE, was meant for you.
Here is an adorable mini-pillowcase with a minky edge from Grandma's Chalkboard. Another great-for-traveling pillow.
I can't get enough of these pleated pillowcases! This pillowcase from Sew4Home is perfect if you want a pillowcase to make someone feel really special.
If you are interested in sprucing up a store bought pillowcase, simply stitch some trim on the cuff and feel just as good as you would about making one from scratch. Another great idea from At Home on the Bay.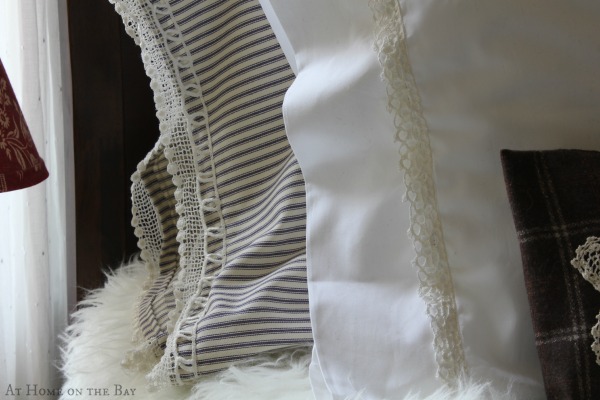 You can even buy a store bought basic pillowcase and spruce it up with pretty trim! Tutorial on TIDBITS!
So many to choose from! Let me know in the comments if you found one you are dying to make!
Happy sewing!